In seconds, Light Progress chambers can disinfect tools and equipment in a simple, immediate, and safe manner. This is without developing heat, without the use of liquids and without any contraindications. They can disinfect 99.9% of surfaces.
Each time the door is opened during the disinfection cycle, the lamps will automatically dim to ensure operator safety, and then resume their function when closed. On the other hand, between one disinfection cycle and the next, there is an adjustable pause time after which the lamps will restart the disinfection cycle: this sequence allows us to maintain asepticity even after some time.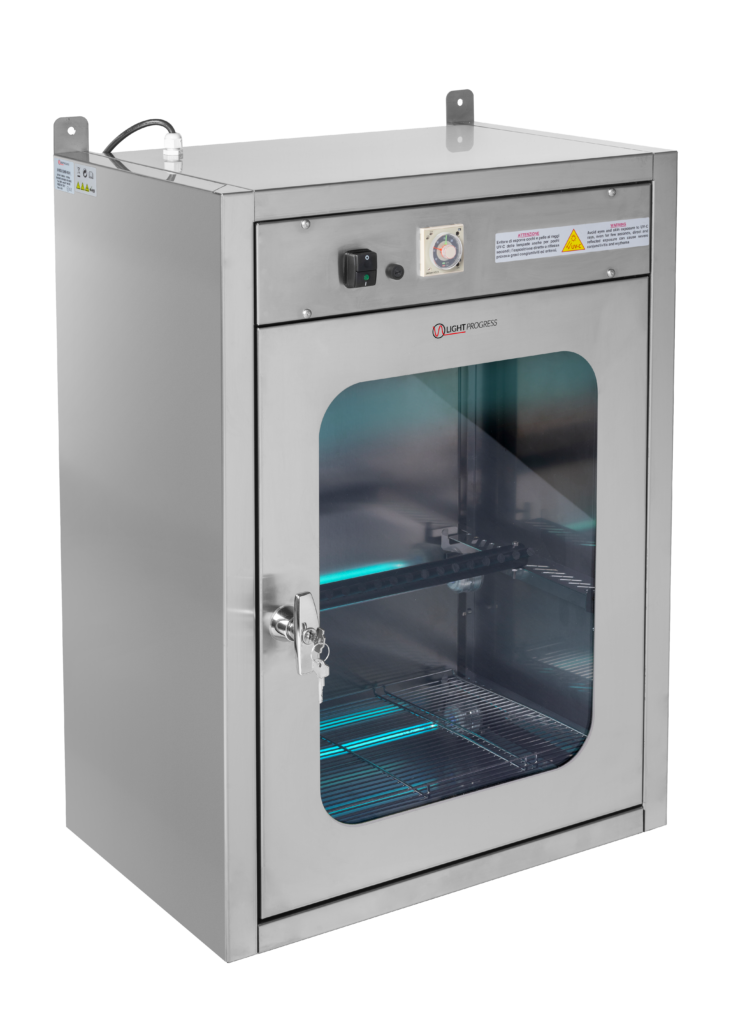 UV rays kill up to 99.999% of microorganisms, such as viruses and bacteria. They destroy their DNA or RNA with minimal effort and without the use of dangerous chemicals or gases. No residue is left behind after UV treatment, so the premises can be used immediately.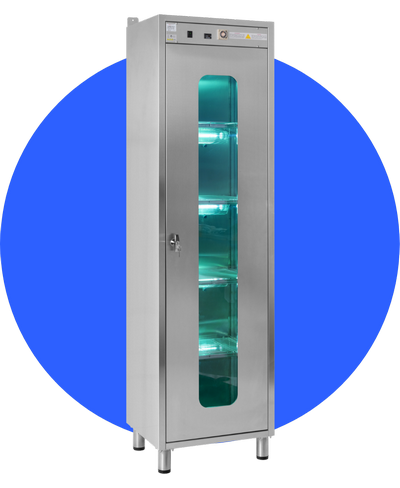 Light Progress UV-C disinfecting technology is a beneficial solution because:

We have a range of products, from table top cabinets for small items to double door cabinets for larger items.

The products are customized according to the type of object to be treated (from coat hangers, endoscopic probes, instrument racks, knife holders and shelves for objects such as packages).

Operation is automatic and can be timed with automatic shutdown if the door is opened to ensure safety.

Thanks to our experience we can offer you advice on disinfection at 360° including the treatment of air, water and common or production environments.
UV-DUCT-SQ / UV-DUCT-SQ-UL
Applied inside ducts, or inside AHU (Air Handling Unit) UV-DUCT-SQ creates an "UVGI section" that inhibits the proliferation of viruses, bacteria, moulds and spores settling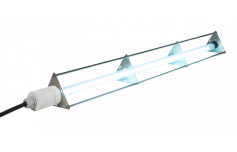 Installed inside the humidifier collection tanks (Cooling System) Air Handling Units (A.H.U.) UV-STYLO-E sanitizes the water recirculation system. UV-C treatment in water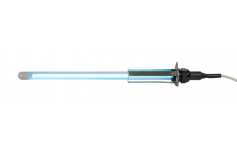 UV-STYLO-X system is very simple, versatile and adaptable to different types of applications,  anywhere control is required as for hygiene level in a deep manner owing to an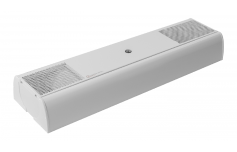 UV-FAN allows deep air disinfection in any type of food environment.  Traditional cleaning methods are, often, not sufficient to ensure high
Light Progress uses UV-C light as a decontamination and disinfection solution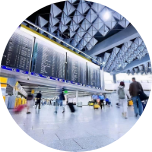 Theaters, Arenas, Warehouses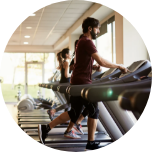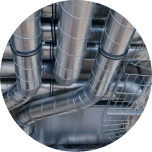 We turn challenges into solutions.
We are therefore able to develop special systems for application in different contexts: we guarantee efficacy, simplicity of use and safety for all custom projects. We will guide you in selecting the ideal product from within our range, composed of hundreds of different systems, proposing the solution most suited to your needs