Powerful technologies

for

clean air
Today more than ever, our well-being and health depend on the internal environments of the buildings and venues in which we spend most of our time.
Centralized air handling systems must include a purification step. In cases where there is no mechanical ventilation, locally applied air purification systems are integrated with ventilation to obtain clean, pure air inside the building.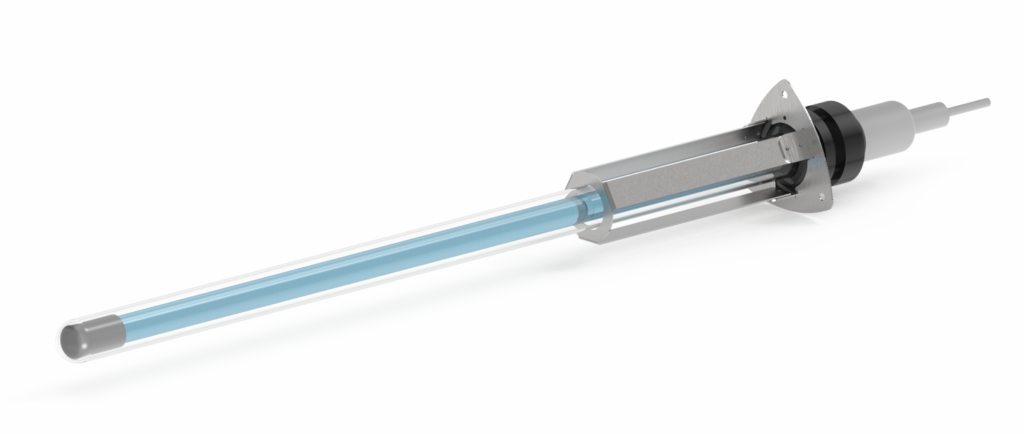 CENTRALIZED AIR CONDITIONING SYSTEMS
The quality of building ventilation directly affects the relationship between the airborne transmission of respiratory infections and people's health and productivity. As a result of the recent pandemic, increased interest has been generated in implementing UV-C technology for the improvement of indoor air quality and disinfection of airflows.
A number of government entities recommend the use of UV-C light to reduce the airborne transmission of diseases and improve indoor air quality in all types of buildings. Like most tools, UV-C systems, if used properly and implemented in accordance with proper testing criteria, can do much to improve the indoor air quality and health of the building's occupants, guaranteeing excellent performance and safety.
UV rays eliminate up to 99.999% of microorganisms such as viruses and bacteria. They destroy their DNA or RNA with minimal effort and without the use of hazardous chemicals or gases. The UV rays do not leave any residue, so the environments are immediately ready for use without any risk.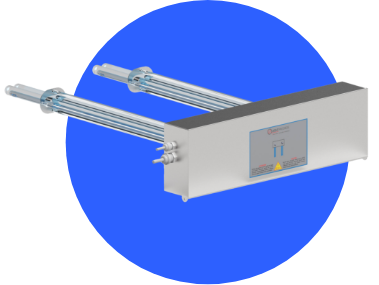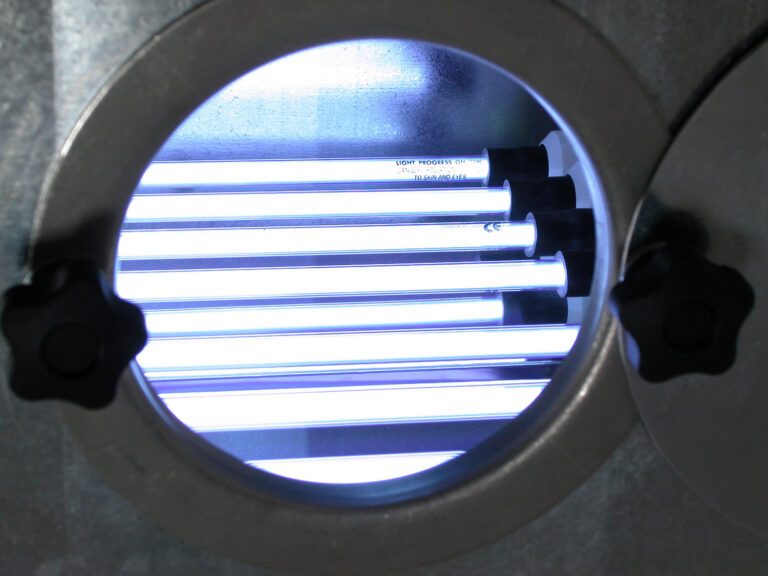 Light Progress UV-C disinfecting technology is a beneficial solution because:

Several products are created and can be adapted for use in all the different parts and components of newly developed and existing HVAC systems.

It is rated by simulating possible results, using a highly reliable technique with dedicated software. An UV system is designed based on factors such as the size of the environment, flow rate, and speed of the air, humidity, and the type of microorganism to be treated, providing reliable and verifiable data.

It includes all mechanical and electrical accessories for easy, fast, and practical assembly.

It is based on systems designed for rapid and practical future maintenance, without extended downtime for HVAC systems.
UV-DUCT-SQ / UV-DUCT-SQ-UL
Applied inside ducts, or inside AHU (Air Handling Unit) UV-DUCT-SQ creates an "UVGI section" that inhibits the proliferation of viruses, bacteria, moulds and spores settling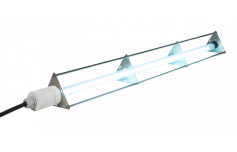 Installed inside the humidifier collection tanks (Cooling System) Air Handling Units (A.H.U.) UV-STYLO-E sanitizes the water recirculation system. UV-C treatment in water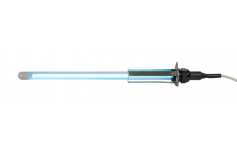 UV-STYLO-X system is very simple, versatile and adaptable to different types of applications,  anywhere control is required as for hygiene level in a deep manner owing to an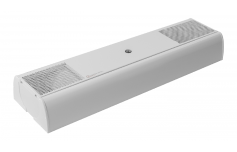 UV-FAN allows deep air disinfection in any type of food environment.  Traditional cleaning methods are, often, not sufficient to ensure high
Light Progress uses UV-C light as a decontamination and disinfection solution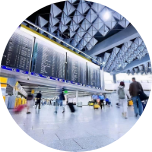 Theaters, Arenas, Warehouses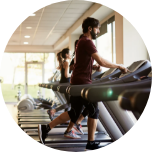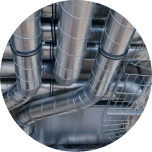 We turn challenges into solutions.
We are therefore able to develop special systems for application in different contexts: we guarantee efficacy, simplicity of use and safety for all custom projects. We will guide you in selecting the ideal product from within our range, composed of hundreds of different systems, proposing the solution most suited to your needs